As quite sometimes back at the end of last year Microsoft showed off their windows PC which was running on Qualcomm Snapdragon chipsets rather than those traditional chipsets like Intel, AMD. Recently there were some reports suggesting that a dedicated Qualcomm Snapdragon 845-powered Windows 10  ARM device is coming soon, besides that, an alleged Geekbench listing shows that the chipset was clocked way higher than regular Snapdragon 845.
However, later another report coming from Winfuture.de confirms that the aforementioned chipset was Qualcomm Snapdragon 850 which will be unveiled earlier than expected.
As it is mentioned that just the way the SD821 is a higher clocked version of the 820, in a similar way SD850 is also ahead than the yet new SD845, despite having the same X20 LTE modem equipped and also offer Gigabit LTE supportability, on both the chipset that is SD845 & SD850.
Apart from that Winfuture.de was also able to grab the list of devices details which are in development stage, and will come equipped with SD850. Among those devices, Hewlett-Packard, Lenovo, and Asus are reportedly working on their upcoming ARM-based Windows 10 devices which will be equipped with Qualcomm Snapdragon 850 Chipsets.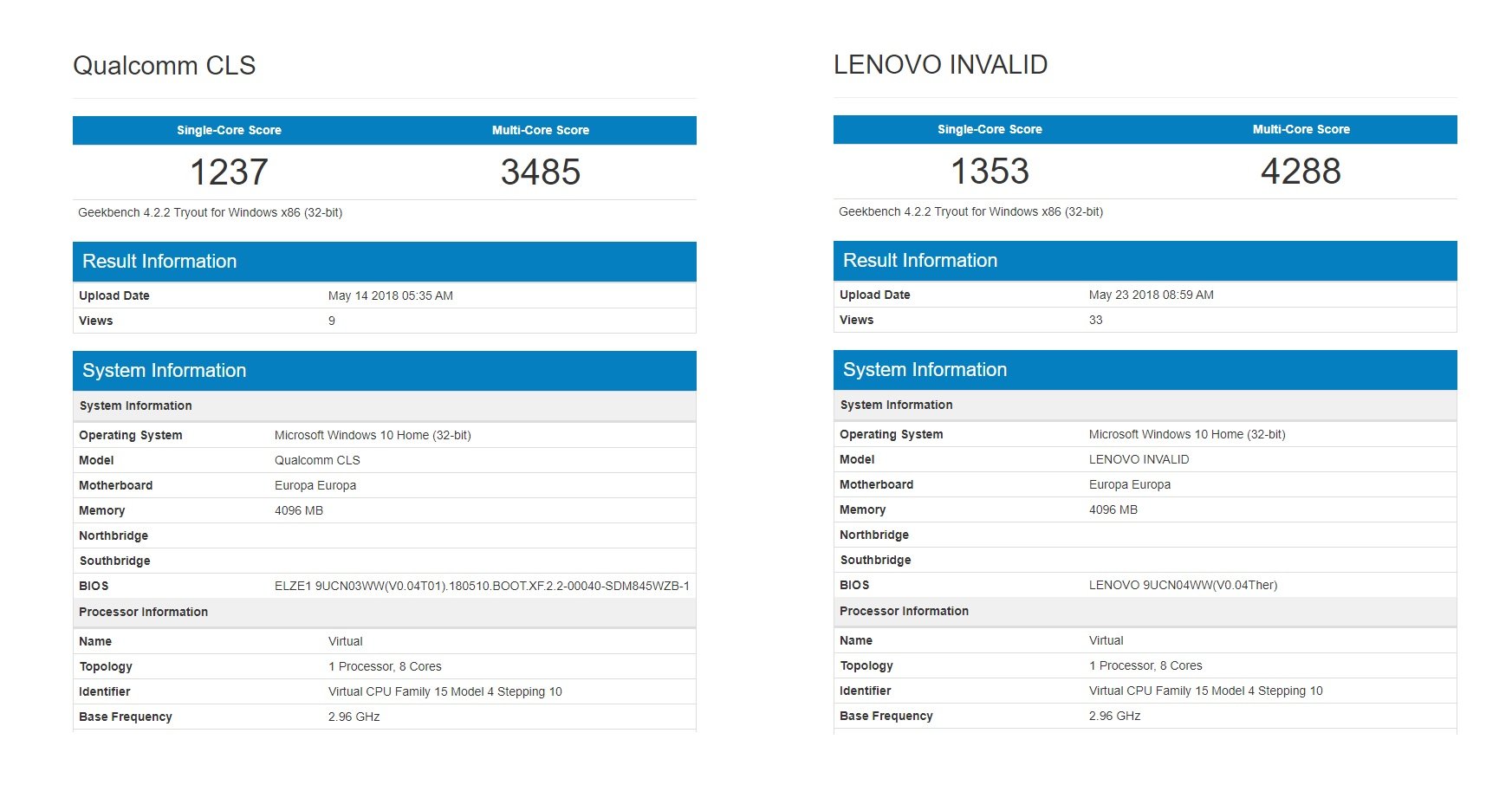 To be more specific Hewlett-Packard also worked on a device called HP Envy X2 and it was codenamed as Chimera which was based on Snapdragon 835, and now it seems they are also working on to bring the second version of Chimera which is the Chimera 2  and its production will be handled by Taiwan's Quanta. As far as Lenovo And Asus, both the companies are working on their first new ARM-based PC which is codenamed as ELZE1 & THANOS and will be coming with Snapdragon 850. However, Lenovo's device was also listed as the Lenovo Miix 630 and it's production will be handled by Taiwanese ODM, Compal. Besides those manufacturers a new one is also joining the game, Dell is reportedly working on a windows 10 which is based on ARM device.
As of now, several reports suggest that these aforementioned devices will expectedly be announced this summer, but it is presumed that they will go on sale from autumn or might be delayed till winter.